Your "About" page is one of the most viewed pages on your website.
It's an excellent opportunity to showcase the unique value you provide, and it's also a chance to show your human side. If done right, this page can help build trust with prospects and increase their confidence in working with you as their trusted financial advisor.
Make Your Value Proposition Prominent
Your value proposition is the unique benefit of your financial service. Therefore, it should be clear, concise, and easy to understand.
Your value proposition should identify who you work with. Avoid making your value proposition about your company – focus on how you can solve your prospect's problems.
The best way to ensure that it sticks in the prospect's mind is by making it easy to remember. Make sure you have a few easy keywords for people to remember later when talking about their options with family and friends. People want to hear from people who speak their language—so make sure yours sounds conversational!
Be a human
While trying to get your prospects to invest their money with you, it's also essential to make sure they feel like they can trust you. Your About page is the perfect opportunity to show your human side and demonstrate that you are a person who understands their problems and wants to help them solve them.
If this sounds too touchy-feely for your taste, think again: showing a bit of personality on your About page gives prospects a chance to see who you really are. People do business with people. Your clients trust you, and that's why they do business with you. Your prospects are real people, not computers. If you have a video introduction featuring yourself, even better! Then prospects will get a natural feel about your personality.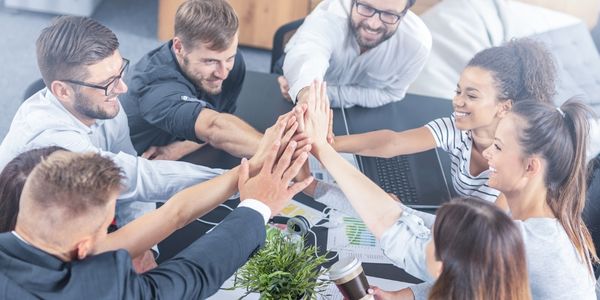 Introduce You and Your Team
An about us page is the perfect place to introduce you and your team and show off their:
Skills

Experience

Education

Personality
Your goal should be to show why you and your team are the best in your field. In addition, your clients will want to know that they can trust you to offer them quality financial advice, so they need to be able to put a face to your name.
Each team member should have a brief biography that details their education, any designations, how long they've been working, and a few interesting personal facts.
Include pictures and get professional headshots (please ensure you are smiling in your photo). Having a photo as well as some personal facts can help make a connection with prospects before you've even met them.
What's Your Story?
If you don't have a story to tell, it's time to start one. It could be as simple as how you got into the financial services industry or why you decided to specialize in insurance or investments.
If there are prospects who are reading this page because they need help with their finances or want to know more about working with a financial advisor, they might feel intimidated by what they see. As such, telling them something about yourself is an easy way to put them at ease and make them feel comfortable sharing information with you.
Reassure your audience with client testimonials.
You could also include client testimonials on your About Us page. Client testimonials are a great way to show your expertise and experience and can help reassure prospects you offer the kind of service they're looking for.
You don't have to tell prospects how awesome you are- let your clients do that!
Include a Clear Call to Action
You should have a clear call to action on your About page. Once your prospect has read all these great things about you and your team, they should be ready to contact you.
A good call to action can be:
The "Book a Meeting" button linked to your online calendar

The "Contact" button linked to your contact page

An inquiry form requesting email address and phone number

Subscribe to your newsletter
At the end of the day, a great About Us page is about helping your ideal prospect understand what you do and how you can help them. You should be able to tell your story clearly and compellingly so that prospects who visit your website know what they'll get from working with you.