If you want your online marketing to work well for your advisory practice. Websites are not enough. Aaahhh. I said it. Let's be honest, having a website is a business standard, if you don't have a professional website, it doesn't look like you're in business.
Let's face it, as an advisor you're not visiting your website every day. Neither are your prospects or clients and that's why it's important that you reach out to them. The purpose of an email newsletter is to stay top of mind so that when your prospect is ready to purchase life insurance, they think of you first.
There are 2 main types of email campaigns:
Sales Campaign

Nurture Campaign
An email sales campaign is focused on selling, this means the email newsletters are designed and written in a way to sell your services aggressively. This means, a prospect has downloaded your lead magnet and there's a series of 7-10 emails sent to your prospect based of what they downloaded.
An email nurture campaign is designed to nurture your prospect, client, and centres of influence. Every email is designed and written in a way to provide value to them.
In this article, let's talk about email nurture campaigns and how to get started:
Collect email addresses
Seems kinda obvious, doesn't it? To get started, make a list of all current client emails. Make sure your email addresses are CASL compliant.
After that, try these methods to collect email addresses:
A call-to-action on your blog.

An email collection form on your website.

A lead magnet that requires an email address to obtain.

A link in your email signature to sign up for email newsletters.

Posts on social media about your email newsletter.
P.S. We also wrote an article about how to grow your email subscription. Here's the link to the article: https://financialtechtools.ca/7-ways-to-grow-your-email-list-today/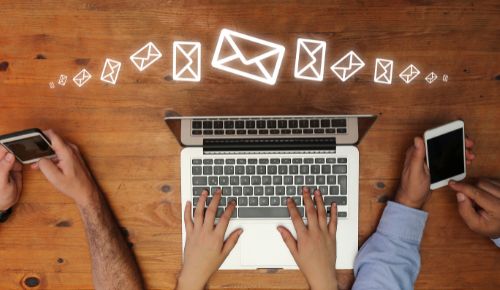 Content
To use email marketing effectively is to figure out what kind of content you want to send to your subscribers. Here are some of the best types of content to include in your email newsletter:
Blog posts

Quick financial tips

FAQs

"How-To" answers to confusing financial topics
Think about your potential audience and what kind of information they're looking for.
For example, clients just learning about the basics of finances – from TFSAs to homeownership – will need very different content from incorporated professionals, who will need to know about effective tax planning.
No matter who your audience is, the key is ensuring you consistently provide them with valuable information!
Keep it regular
Make sure you're sending your email newsletters on a consistent, regular basis. The reason behind this is to get your prospect use to seeing your name in their inbox. If your name regularly shows up in your prospect's inbox monthly, they'll remember you first the next time they need to review their financial plan or talk about their RRSPs.
Need help?
If you're interested in email marketing but unsure how to get started, we're here for you – book a meeting today.