You're likely very familiar with Google and you have probably googled yourself.
But how familiar are you with Google reviews?
What are Google reviews?
Google Reviews allow you to gain the trust of your prospects. Clients can post their thoughts about your business online quickly and easily with a Google review and provide you with a 5-star rating.
Google reviews are a free and easy way to help boost the profile of your business. Suppose your business comes up in a Google search. In that case, all associated Google reviews will also appear, giving prospects insight into how much your current clients love you and providing your business with social proof.
Google reviews are a great way to level the marketing playing field without spending a ton of money on expensive ad campaigns!
Think of a prospect's journey:
   1. The prospect has been referred to you by a happy client.
   2. The prospect googles you.
   3. The search results include your website, social media and your google business account with your positive google reviews.
Not only do they have a strong referral source but they also have social proof of what a great advisor you are.
This increases the chances that they'll visit your website and contact you to book a meeting.
How can your business benefit from Google reviews?
There are three significant benefits to Google reviews:

Greater Trust. Prospects will be more likely to follow through and reach out to you if your business has many positive reviews.

Better online exposure. Google reviews actually play a significant role in local search rankings. So, the most reviews your business has, the more likely it'll rank highly when someone searches for a financial advisor business!

Improved click-through rates. Having your business name pop up in search results is good. What's even better? Have your Google ranking show up right beside a link to your business website. After seeing great Google reviews, and with your website link conveniently accessible, a client is more likely to click through to your business website.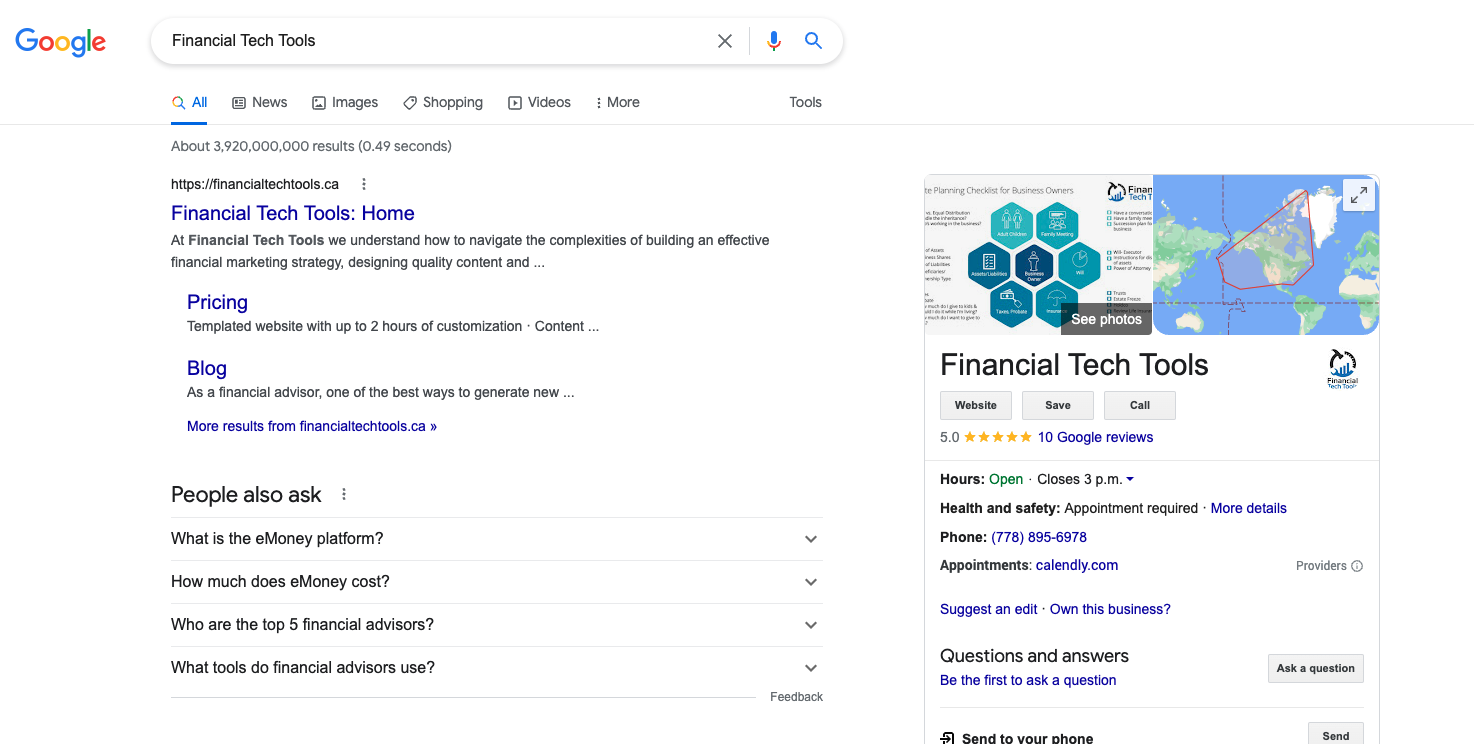 Ready to harness the power of Google reviews?
Google reviews are a great, cost-effective way for happy clients to provide feedback and for you to rank higher in search results. With Google results, you'll enjoy greater brand trust and improved click-through rates from potential clients.
Not sure how to get started? We can help you grow your business and make the best of Google Reviews!